The Best Bully Stick Holder for FIDO
September 05, 2018 • Health & Wellness • Product Reviews
Everyone knows that out of the countless types of dog chews, bones and toys on the market today, Bully Sticks are one of the most popular.
So, because there are lots of concerns regarding the safety of Bully Sticks we created a device that's going to give dog owners the peace of mind great pup parents deserve!
The EverChew™ ring uses a patented rawhide pin-locking mechanism. The latch pin passes through a pre-drilled hole in the Bully Stick, holding it in place. Then a rubber latch absolutely secures the pin, no matter what the dog does. Pin removal is double action—it takes two fingers and it's undefeatable by a dog's teeth.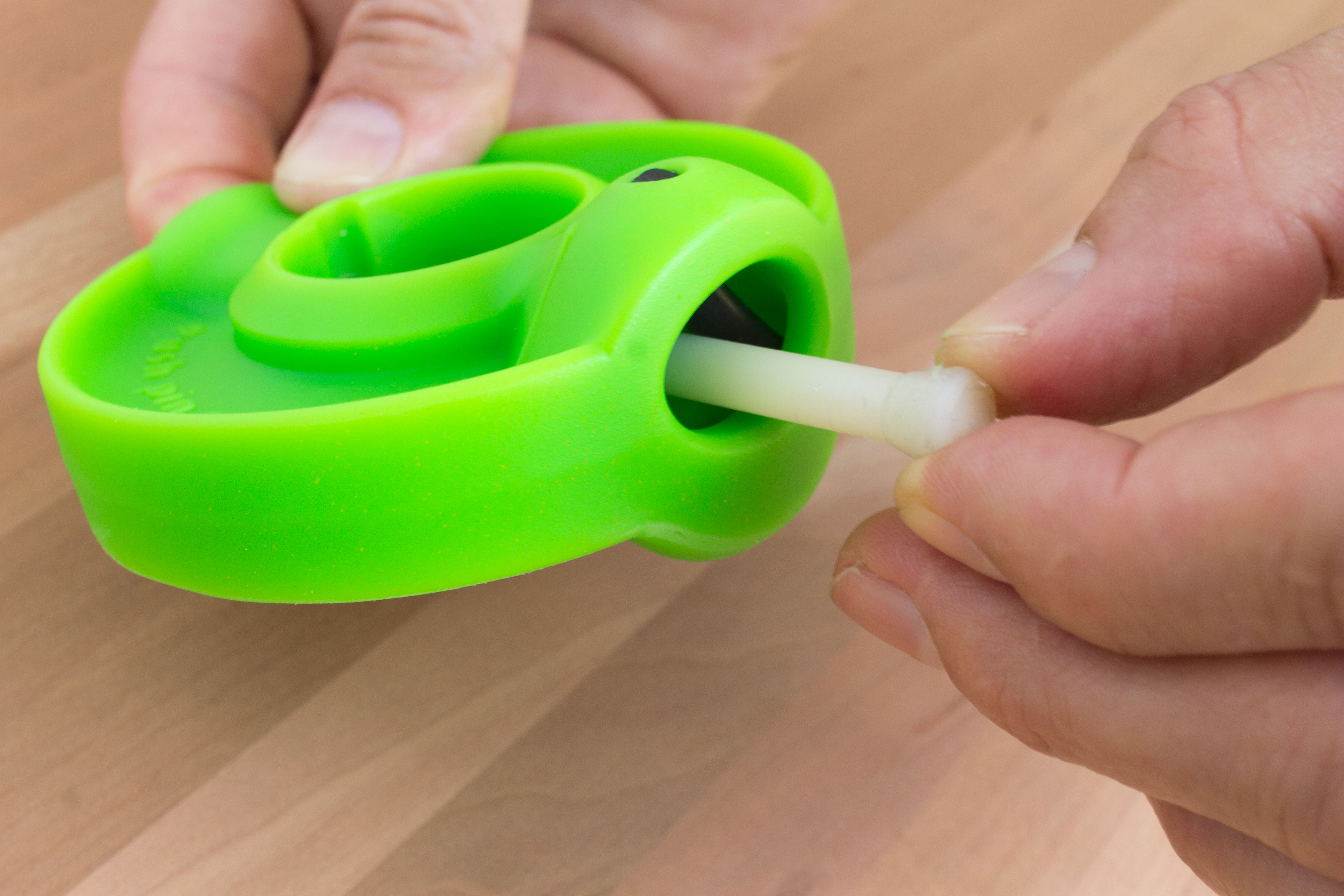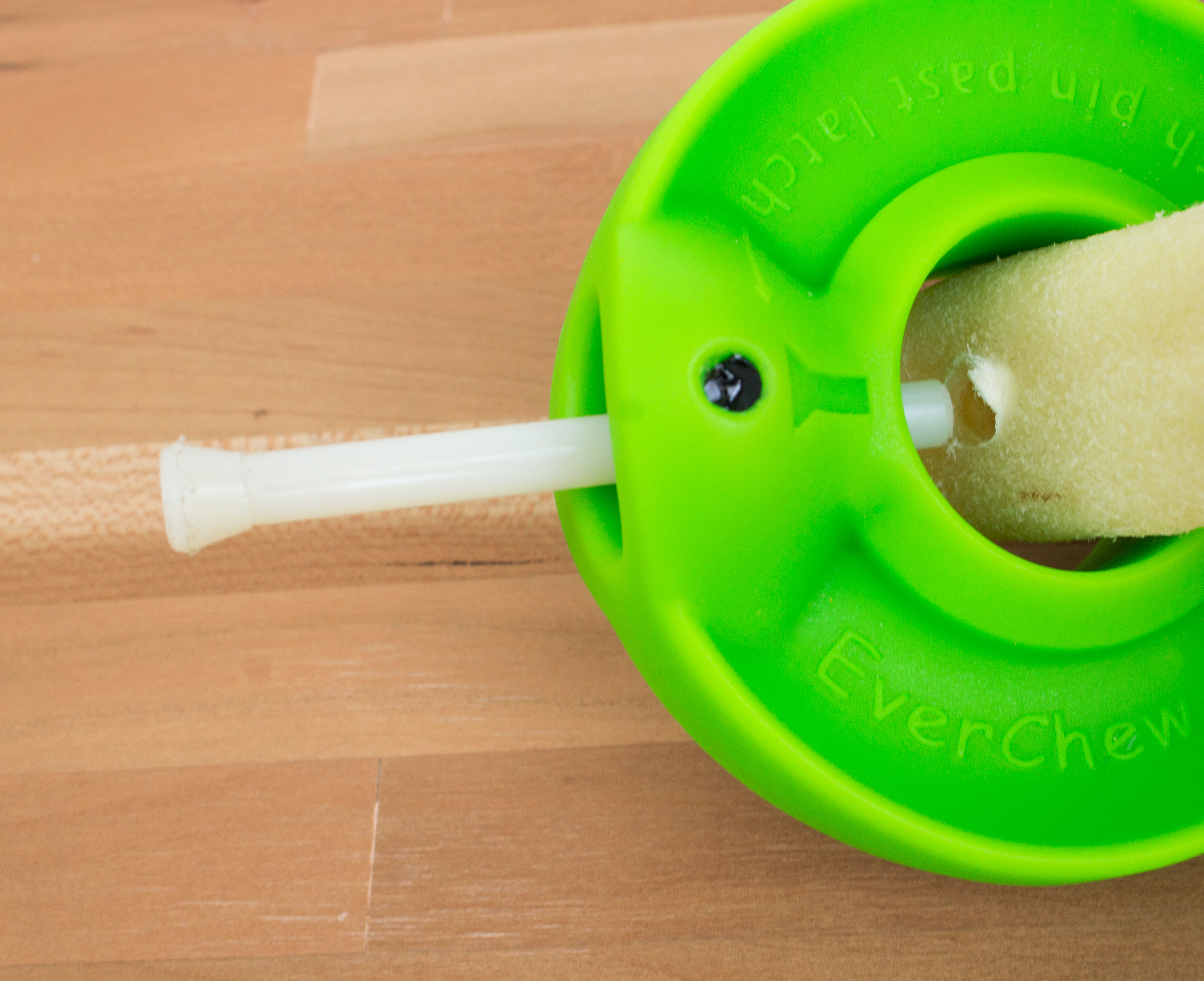 The EverChew™ mechanism DOES NOT ALLOW THE DOG TO CHOKE on the last chew portion or swallow a large piece whole. In fact, it takes up to 6 hours for dogs to tear out and shred the last of the chew into soft, wet, safe-sized pieces. This also prevents any digestive blockage.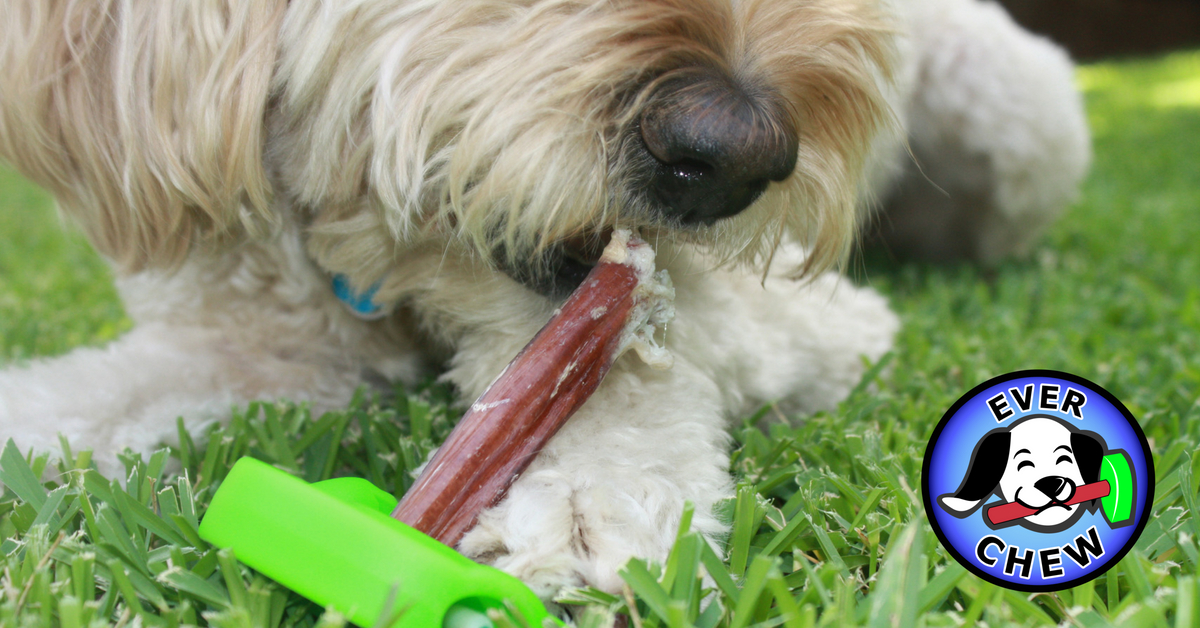 Well, we've got that covered too. The EverChew™ comes equipped with All Natural Bully Stick Chews that are made exclusively in the U.S.A, and sourced from only the finest raw materials from USDA inspected facilities With many pets today suffering from Beef allergies, we know how important it is to have:
NO HORMONES
NO GMOs
NO ANTIBIOTICS
NO HARMFUL CHEMICALS
There you have it folks! That's the bottom line. Now your dog can safely consume their favorite treat, and you'll be happy knowing that EverChew™ has your back.
Related blog posts