Subscribe to FIDO Friendly!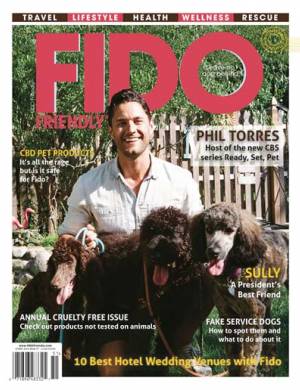 Start enjoying the fun and informative topics covered in every issue: Travel, Health, Wellness, Training, Fashion, Pet Nutrition and reviews of the latest Top Pet Products on the market. FIDO Friendly is the essential guide for the best travel destinations where both you AND your dog are welcome.
Choose your subscription from one to two years. You may also include an online subscription to the digital version of FIDO Friendly magazine. Both print and digital subscriptions are delivered quarterly.
Choose Your Subscription Type:
Print
Subscription

Print & Online
Subscription

Online
Subscription
1 year
2 years
1 year
2 years
1 year
2 years