FIDO Friendly Blog
FIDO Friendly magazine is proud to announce winning Best Dog Blog of the year 2011 as awarded by Dogtime Media. This is a huge honor for FIDO Friendly, bestowed by the largest vertical media community focused on pet owners.
January 17, 2018 • Travel • Trends • Product Reviews • by Susan Sims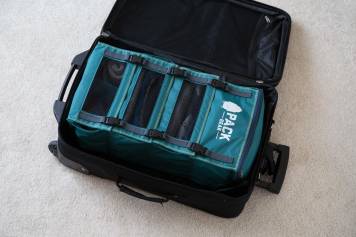 We received two great travel accessories from TheGrommet.com to review and both are unique and much appreciated by those of us who travel if no more than for a weekend getaway, these two products are must haves for 2018.
The PACK Gear is a handy travel organizer that fits neatly in to your luggage or to simply hang on the door making clothes and sundries easily accessible. Four closable...
Related Blog Posts
Recent Blog Posts
June 18, 2018 • Trends • Health & Wellness

AKC Canine Retreat is a new standard of dog care. Offering the ultimate dog experience tailored to individual needs and temperaments, AKC Canine Retreat provides a wide selection of expert services, including personalized daycare, walking, jogging, training, grooming, bathing and overnight stays, as well as a retail component for dog accessories, diets, treats and more.

The six AKC Canine...