FIDO Friendly Blog
FIDO Friendly magazine is proud to announce winning Best Dog Blog of the year 2011 as awarded by Dogtime Media. This is a huge honor for FIDO Friendly, bestowed by the largest vertical media community focused on pet owners.
January 17, 2018 • Travel • Trends • Product Reviews • by Susan Sims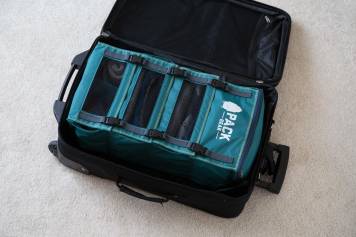 We received two great travel accessories from TheGrommet.com to review and both are unique and much appreciated by those of us who travel if no more than for a weekend getaway, these two products are must haves for 2018.
The PACK Gear is a handy travel organizer that fits neatly in to your luggage or to simply hang on the door making clothes and sundries easily accessible. Four closable...
Related Blog Posts
Recent Blog Posts
May 23, 2018 • Health & Wellness • Rescue

As part of its commitment to putting pets first, premium pet food manufacturer, Petcurean, is pleased to announce its "Uplift the Underdogs Contest," an online contest open to all rescue groups and animal shelters located in Seattle and Portland, and their surrounding areas. Open now through June 1, the contest will help increase adoption consideration for "underdogs" – dogs who are traditionally...