DOGGIE GRAS REVELERS HAVE A BALL AT CANINE CARNIVAL!
February 13, 2018 • Trends • Rescue
Helen Woodward Animal Center's 6th Annual Event Celebrated Orphan Pets in "PAWthentic" New Orleans-Style Tradition!
WHAT: Rancho Santa Fe, Calif. (February 12, 2018) – Yesterday morning, Helen Woodward Animal Center highlighted the fun and joy of orphan pets by marching its most colorful celebration back into Farmer's Market in Rancho Santa Fe. The event invited participants to support animal rescue in Mardi Gras-style by joining a colorful Doggie Gras Parade down "BourBONE Street" in "CATon Rouge." The attending pooches impressed in some of the most creative costumes to date!
Doggie Gras festivities also included a variety of family-friendly activities including picture-taking against New Orleans style-backgrounds, Doggie Gras themed mask-making, opportunity drawings and, of course the awarding of "2018 Best Doggie Gras Float" and "2018 Best Dressed Pet" with special gifts from Foppers Gourmet Treat Bakery awarded to the winners! Canine competitor Sir Ruffles Von Plume took the 1st place award for his costume and terrier Sammy King Octodog took home the 1st place award for his bubbly "Under the Sea" themed float.
Of course, at the heart of all the frivolity was the mission of rescue and eight Center orphan pups were there to show off in Doggie-Gras decorated floats and seek the crowd for the perfect family and a forever home. All money raised from contests and opportunity drawings went directly to the pets and programs at Helen Woodward Animal Center.
WHERE: At the Rancho Santa Fe Farmer's Market in the Del Rayo Village Shopping Center in Rancho Santa Fe
WHEN: YESTERDAY, Sunday, February 11th from 10:00 a.m. to 12:00 noon. Helen Woodward Animal Center's Sixth Annual Doggie Gras Parade was FREE to the public to attend.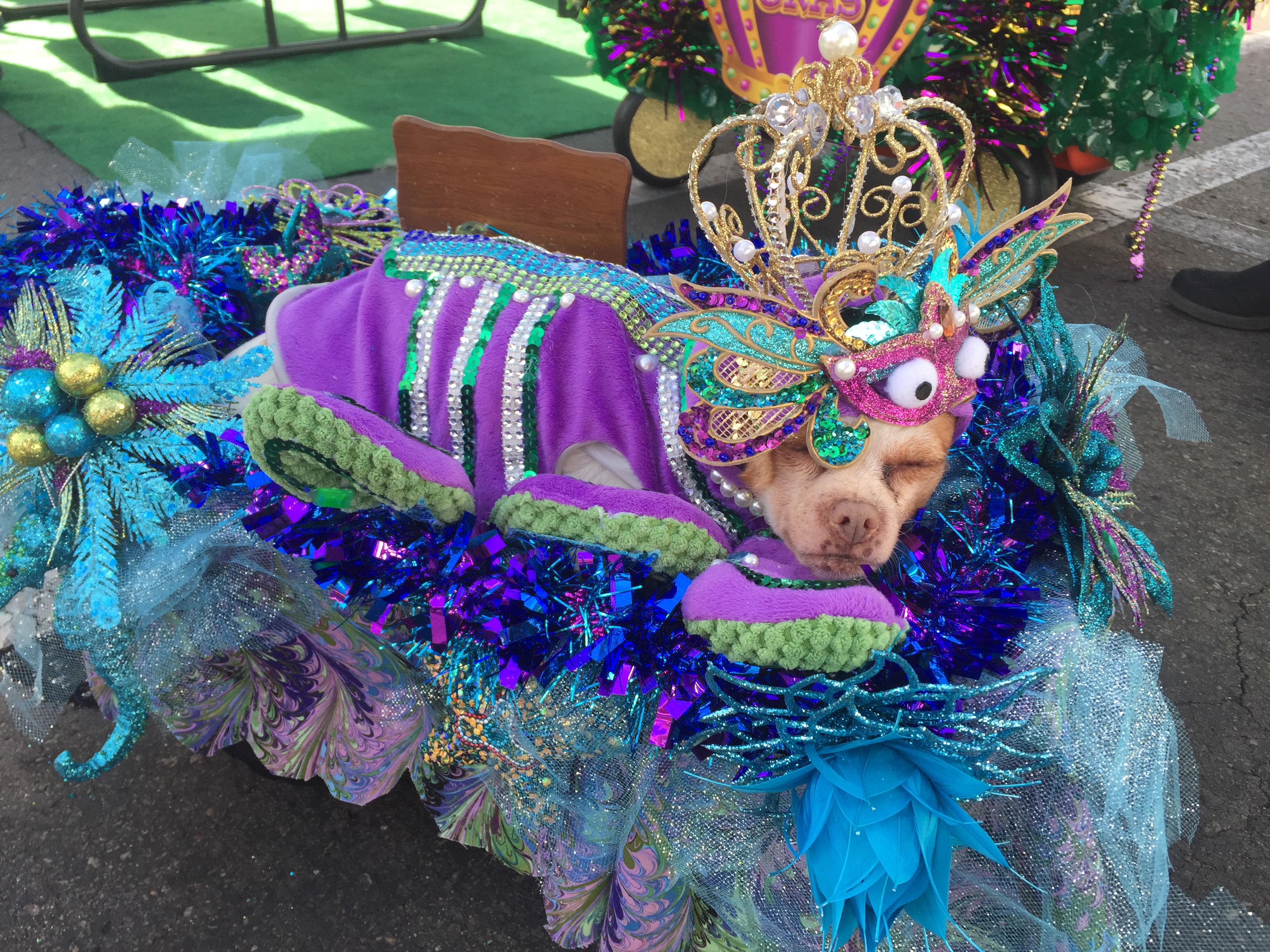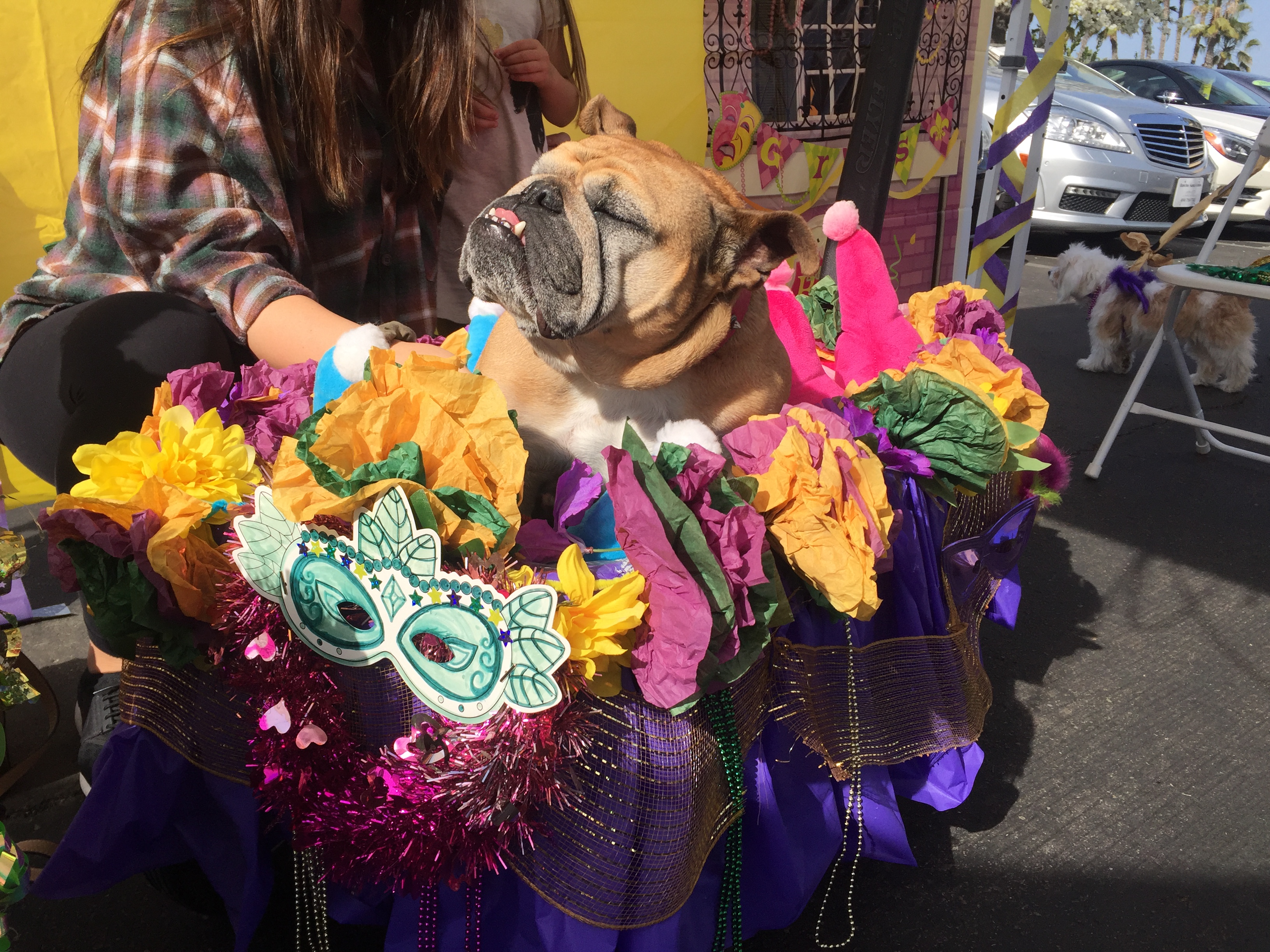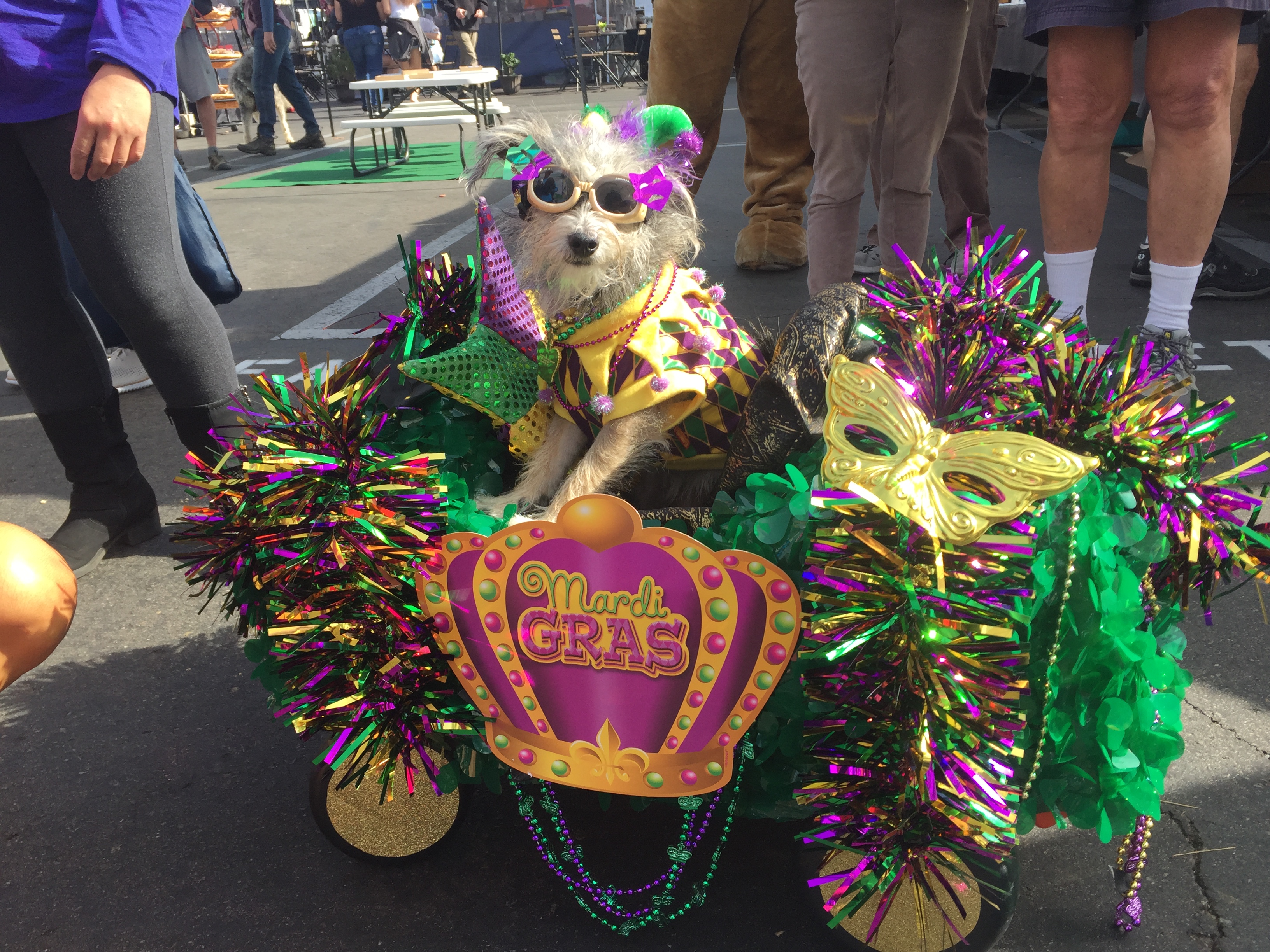 About Helen Woodward Animal Center
Helen Woodward Animal Center is a private, non-profit organization where "people help animals and animals help people." Founded in 1972 in Rancho Santa Fe, Calif., the Center provides services for more than 57,000 people and thousands of animals annually through adoptions, educational and therapeutic programs both onsite and throughout the community. Helen Woodward Animal Center is also the creator of the International Home 4 the Holidays pet adoption drive, the International Remember Me Thursday® campaign and The Business of Saving Lives Workshops, teaching the business of saving lives to animal welfare leaders from around the world. For more information, go to: www.animalcenter.org.
Rancho Santa Fe Farmer's Market
Nestled in the Del Rayo Village in Rancho Santa Fe every Sunday morning from 9:30am to 2:00pm, the founders of the Rancho Santa Fe Farmer's Market have worked to create an environment more like a European Farmers Market, where people don't just rush in with a list in their hands, but rather they come for the experience of the market itself. It is a weekly gathering place to nourish not only your body but your soul. For more information go to:www.ranchosantafefarmersmarket.com
Related blog posts