Give The Gift of Health to FIDO This Season With NuVet Plus
November 17, 2017 • Health & Wellness • Most Popular
This is the time of year that people think about giving and family. When it comes to our furry family members, Fido knows the perfect gift!
NuVet Labs has been giving the gift of improved health to family pets since 1997. Their passion for animals has always been, and continues to be, the inspiration for their natural, human-grade nutritional supplements designed to promote improved quality of life for four-legged friends around the world.
The Immune support supplement, NuVet Plus, is specially made to address one major cause of poor health in animals: lack of proper nutrition. The unique ingredients provide full-spectrum nutritional support that helps neutralize the damaging free radicals that pets encounter on a daily basis.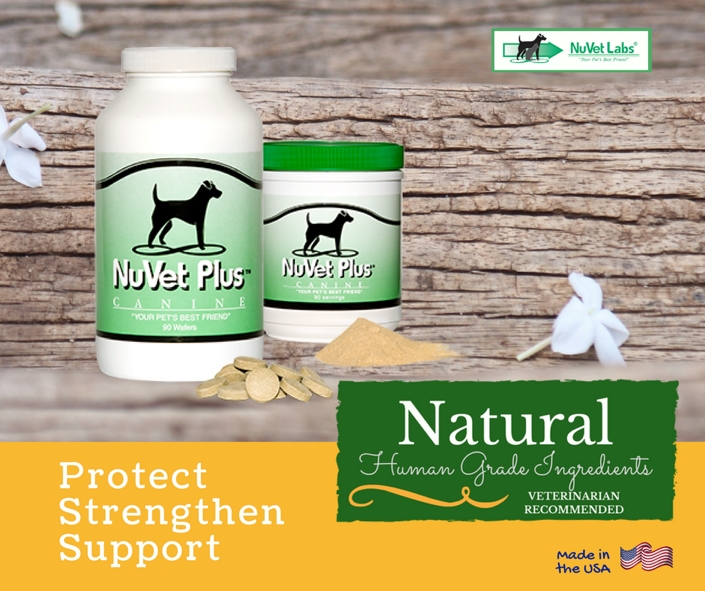 Why NuVet Plus?
Improves energy
Promotes healthy skin & coat
Supports healthy eye & ears
Improves digestion
Not only is NuVet Plus ideal for pet health, but the chewable wafer contains "paddle dried" whole chicken liver so dogs love the taste, even the picky ones! NuVet even provides a powder formula with double the chicken liver for extra nutrient-rich flavor.
NuVet Labs also has a hip and joint supplement to help dogs with mobility and flexibility issues. NuJoint Plus and NuJoint DS (Double Strength) provide maximum hip and joint support that is safe for dogs of every age and breed.
Why NuJoint?
Rebuilds cartilage
Keeps joints lubricated
Improves mobility
Strengthens hips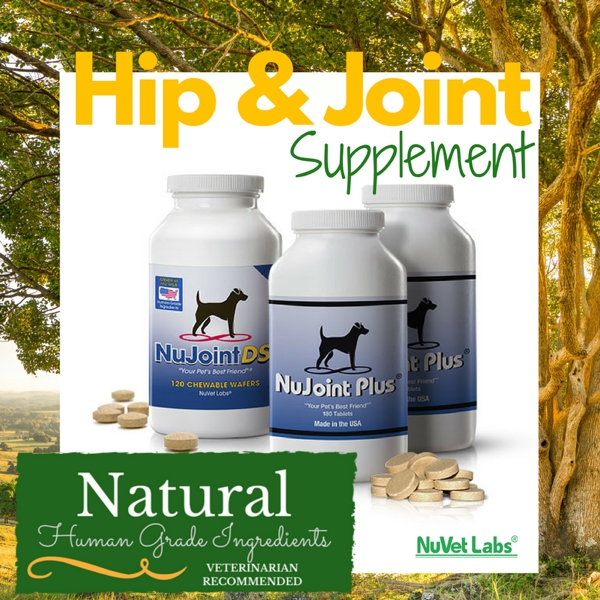 NuVet Lab's produces safe and natural supplements to protect, strengthen, and support each pet. Their supplements are made in the USA and manufactured in an FDA-registered human pharmaceutical facility, following GMP (good manufacturing) standards. The natural, high-quality ingredients are cold processed to maintain their rich nutrients for maximum potency and superior bio-availability. Each ingredient is compounded to maintain its integrity. NuJoint Plus and NuVet Plus can be used independent of each other, or in conjunction to attain the best possible results.
Fido also loves NuVet's commitment to helping dogs and cats in need, too. All year long, NuVet gives back to the animal community by donating to various rescues and charity organizations to support those that are abandoned and neglected. With a little love, patience and proper nutritional support from NuVet, they too can find themselves back on the path to perfect health and, hopefully, a forever home.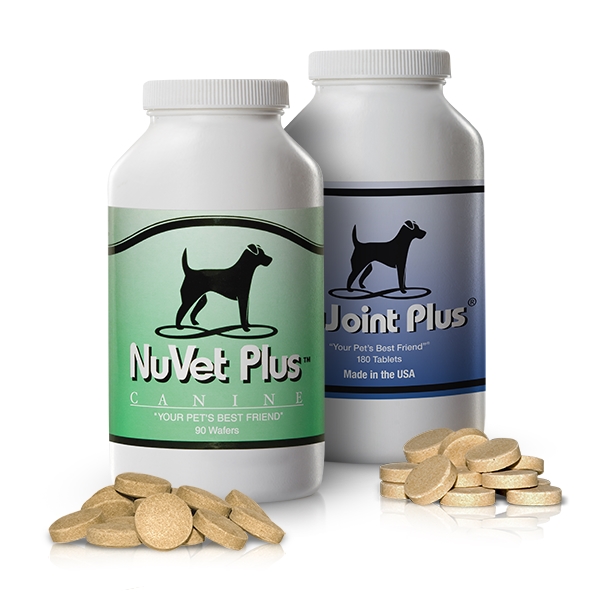 Learn more about the pets that NuVet Labs has helped at https://www.nuvet.com/testimonials.html.
Stay updated by following NuVet on Twitter!
~ Paid sponsor post ~
Related blog posts