Helen Woodward Orphan Canines Put Puppy Love in Valentine's Day Marriage Ceremonies!
February 11, 2019 • Trends • Rescue
(These Valentine Puppies and Mamma Mia are ready to put wags into weddings.)
Blame it on the time of year but four Helen Woodward Animal Center orphan puppies have the world of social media in serious puppy love. The insanely popular Havanese cuties, who will start their search for forever families on Cupid's official day - February 14th, are planning a special act of love before starting their new lives. Couples getting married at the San Diego County/Assessor/Recorder/Clerk's Office on Valentine's Day will get some adorable wags with their weddings!
In late December, a small, white, pregnant Havanese stray was found by a partner rescue organization. With months of needed care ahead for "Mamma Mia" and her four new babies, Helen Woodward Animal Center was happy to assist and take the family into foster. Even at one week old, and with eyes still closed, Marigold, Messini, Martha, and Mykonos had hearts fluttering. The uber soft puppies with adorable markings immediately had social media abuzz and when they opened their eyes, it was a collective love-at-first-sight.
"We've never experienced anything quite like this," explained Helen Woodward Online Marketing Specialist Christina London. "I've been here for years and people are always excited to look at new puppies, but these puppies have truly stolen the hearts of everyone who sees them. They just radiate love."
Nicknamed the "Valentine Puppies," it seemed perfectly apt to start their search for forever families on Thursday, February 14th, but not until they could spread their love to couples beginning families of their own.
Valentine's Day is the number one day that San Diego couples unite in civil ceremonies at the County/Assessor/Recorder/Clerk's Office, with over 100 couples marrying on the date in 2018. This year, Helen Woodward Animal Center's "Valentine Puppies" will be there (in wedding appropriate attire, of course) to serve as ring bearers and flower girls to couples whose ceremonies take place between 8:00am and 10:00am.
Assessor Dronenburg said "We are happy to share the love at the County making everyone's wedding ceremony more memorable while helping these adorable Valentine's Day puppies find a forever home."
"Puppies are simply love and magic with fur," stated Helen Woodward Adoptions Services Manager Ashley Freeman. "We can't think of a better wy to provide a gift of love on such a special day."
After photos and licks, the puppies will head back to the Center where potential adopters will be lining up to meet the angelic foursome. Mamma Mia, who has provided the incredible gift of a mother's love, will start her search for a forever home on the same day!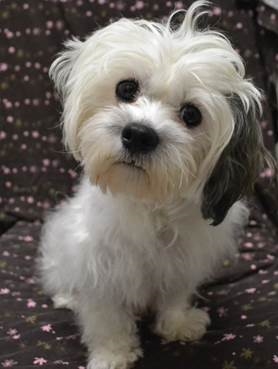 Those interested in adopting can download an application at animalcenter.org, and come meet the puppies between 12:00 p.m. and 5:15 p.m at Helen Woodward Animal Center's Adoption Village - Helen Woodward Animal Center - 6523 Helen Woodward Way, Rancho Santa Fe, CA 92067
Media can see the Valentine Puppies putting Wags into Weddings!
Where: San Diego County/Assessor/Recorder/Clerk's Office - 1600 Pacific Hwy #256, San Diego, CA 92101 (Walk-in weddings are welcome at this location only).
When: Valentine's Day, Thursday, Feb. 14, 2019, 8 a.m. to 10 a.m.
More information can be found at animalcenter.org.
Related blog posts