Tito's Vodka x Imgur's 2nd Project Stardust Winner Announced - Will Benefit Humane Society
July 30, 2018 • Trends
The popular community-powered entertainment platform Imgur is teaming up with Tito's Handmade Vodka for "Project Stardust", an initiative celebrating individuals who are making a difference in their communities.

Imgur and Tito's will identify one Imgur user ("Imgurian") per quarter who is making a positive change in their local community. Each recipient will be awarded $5,000 to continue their inspiring work. Project Stardust will run from April 23rd through early 2019.

"Imgur's vision is to lift the world's spirits, and we are building an entertainment platform that is a special blend of community, authenticity, and positivity," said Roy Sehgal, Imgur COO. "We're gratified that Tito's shares this vision and are excited to work together to honor these inspiring Imgurians from across the country."
The first Project Stardust was awarded to Imgurian @thequicksilver, a native of Pittsburg, Kan., whose "Upvotes for the Needy" posts led to a series of generous donations to several local charities. @thequicksilver plans to use this award to continue his mission of spreading positivity in his hometown by purchasing food and housewares for local needy families.
On July 31st, the second quarterly prize will be awarded to @TheAnimalLady, a native of St. Cloud Minnesota who began sharing information and animal GIFs on the Imgur platform with fellow users - teaching them about what the humane society does, what to do if you find a stray animal, and why it's important to adopt, not shop. She is a huge Imgurian who saw the post for Project Stardust and will be using the funds to support the Tri-County Humane Society where she works. The funds will help the organization reach its goal of moving to a larger building and help fund day-to-day operations.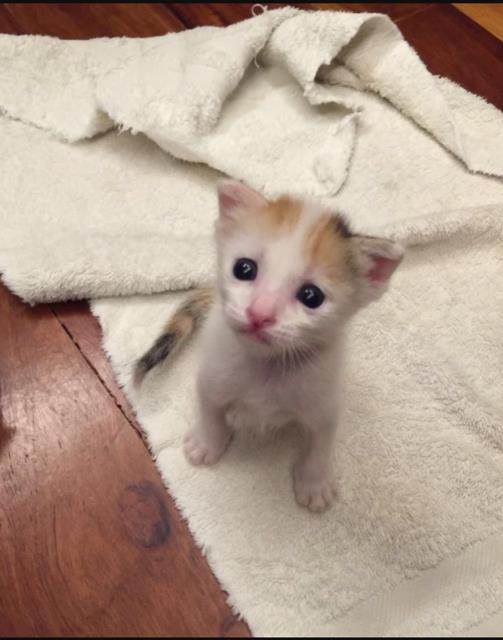 Cover photo and this photo credited to @TheAnimalLady

"For the last 21 years, we've been fortunate to witness the power one person can have in their community," said Nicole Portwood, VP of Brand Marketing, Tito's Handmade Vodka. "We knew Imgur was the perfect platform to launch this project and inspire more people to spread the love in their own communities."

About Tito's Handmade Vodka

Tito's Handmade Vodka is America's Original Craft Vodka. In 1997, Bert "Tito" Beveridge, now a 50-something geophysicist, obtained the first legal permit to distill in Texas and created Tito's Handmade Vodka. Tito's distills its corn-based vodka using old-fashioned pot stills and the vodka is naturally Gluten-Free. Tito's Handmade Vodka is distilled and bottled by Fifth Generation Inc. in Austin, Texas, and is available in Liter, 1.75L, 750ml, 375ml, 200ml and 50ml sizes. For more information, visit www.titosvodka.com.

About Imgur

Imgur is the easiest way to discover and enjoy the magic of the Internet. It's where you'll find the funniest, most informative and inspiring images, memes, GIFs, and visual stories served up in an endless stream of bite-sized fun. Powered by a passionate community of people from all around the world, anyone can join to share cool stuff and vote the best to the top. You'll always find something on Imgur to make you smile and brighten your day.
Related blog posts