Petcurean GO! Sensitivity & Shine New Pollock Recipe Has Us Hooked
January 29, 2018 • Health & Wellness • Product Reviews
FIDO is a big fan of Petcurean & when they offered us the opportunity to taste their GO! SENSITIVITY + SHINE new POLLOCK recipe we jumped at the chance to give our feedBARK!

Petcurean is an independent, Canadian-owned family business that's been around since 1999. They pride themselves on creating recipes with passion and purpose, recipes that nobody has thought of making. When it comes to ingredients, their motto is only the best of the best will do. Their trusted network of farmers, ranchers and producers provide them with a consistent source of healthy, premium quality market-fresh meats, veggies, fruits and berries. They cook with creativity, energy and an overarching love for our cats and dogs. Then, with the Petcurean seal of approval, their food goes out to be enjoyed by pets the world over.

Petcurean products are sold exclusively through pet specialty stores and they take sensitivities seriously: Food sensitivities in pets are a growing concern and GO! SENSITIVITY + SHINE Limited Ingredient Diet pet food provides a solution with a single source of meat protein and as few ingredients as possible to meet the nutritional requirements of dogs and cats. New to the line are MSC-certified pollock recipes for cats and dogs, and a grass-fed lamb recipe for dogs These tasty new recipes contain premium quality meat or fish protein (fresh meat + meal) as their first two ingredients, followed by coconut oil for easy digestion and energy, tapioca, an easily digestible source of carbohydrates, chicory root, a pre-biotic that promotes digestive health.
Their new MSC-certified pollock recipe for dogs (and cats!), features sustainably harvested Alaskan pollock, one of the most abundant and versatile fish in the world. A part of the cod family, Alaskan pollock has high nutritional value and is an excellent source of protein, minerals and omega fatty acids, and is low in carbohydrates, cholesterol and fat. FIDO likes that!
TASTE TIME! We received our bag of GO! New Pollock recipe and we were ready to go. Taste Tester Aussie rescue pup Dewey is already a big fan of Petcurean's NEW NOW FRESH stew and pâté recipes so she was wagging to go at trying this new menu offering.
Based on our vets suggestion, we gave Dewey 4 smaller portions throughout the day rather than her normal twice a day bowls of food. She was onboard and GOBBLED up this new recipe! She enjoyed her new food the whole week of our test, had no tummy issues and was full of energy and playing frisbee daily. Dewey and FIDO definitely give Petcurean a BIG smile & two paws up!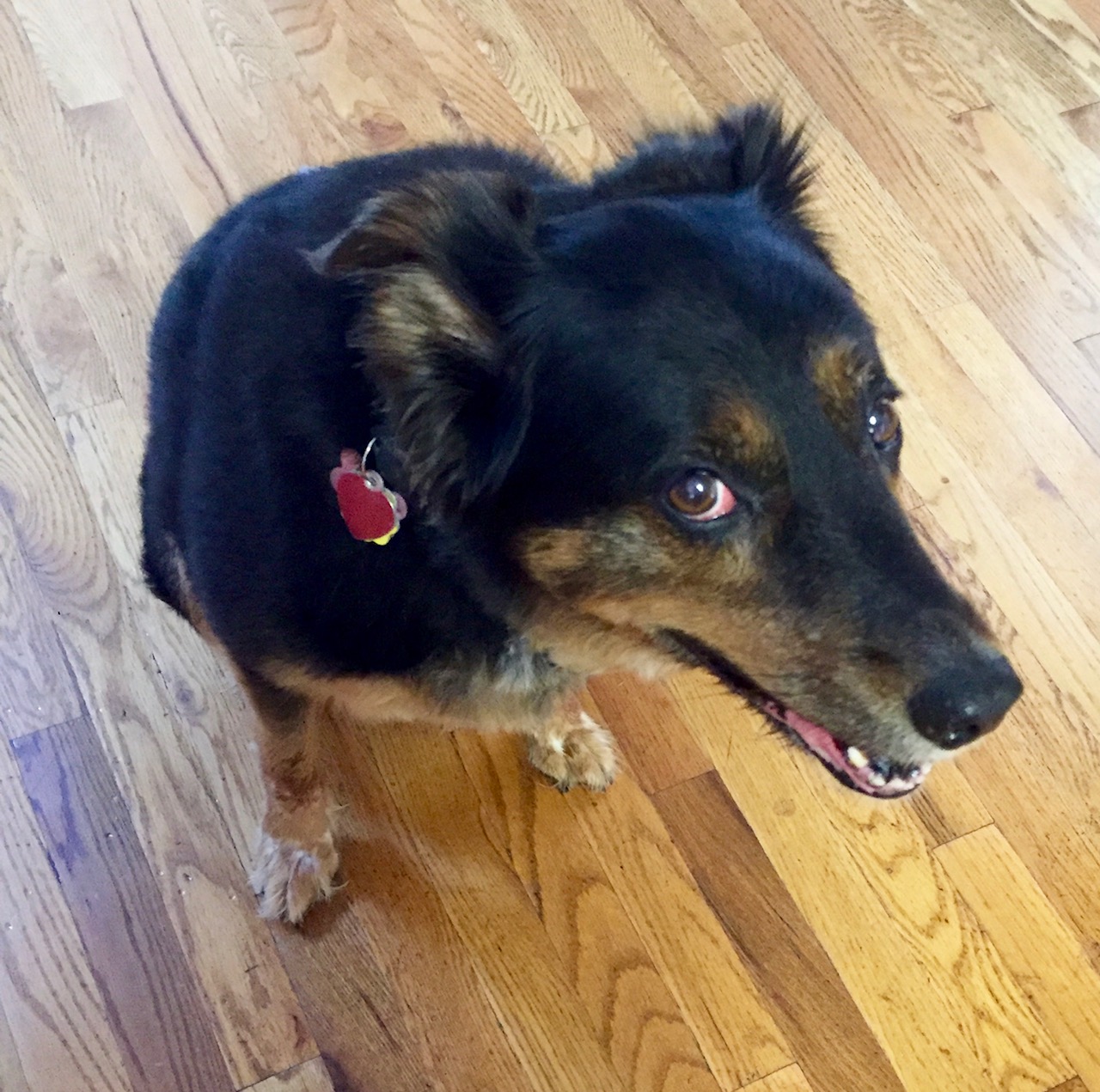 Want to have your pup try one of Petcurean's tasty & nutritious recipes? Right now you can get $5 off coupon on any bag of NOW FRESH, GATHER or GO! Now - Just head to www.petcurean.com/pawsome and ENTER code PS138ZW997
FIDO Friendly is proud to be a Petcurean Blogger Adovocate
Related blog posts