Raptor Shield Protects Small Pets from Birds of Prey.
April 05, 2018 • Health & Wellness • Product Reviews • by Susan Sims
We are blessed to live on the Snake River in Idaho. For many years we have enjoyed our solitary views of the hills and the sightings of hawks, eagles and owls. This is until we adopted our 12-pound Honey, a Jack Russell/Chihuahua mix.
I started to worry about her running up and down our back yard lately and anxiously eyeing the sky for a bird of prey that I was certain would pick up this precious cargo and carry her away. This thought filled my days and I could not allow her outside with her lab and boxer brothers without being outside myself.
One day I was reading a pet magazine and saw an ad for Raptor Shield. I couldn't believe my eyes. I had no idea this company existed and it was an answered prayer. I immediately researched the company to find out that a near tragedy was the impetus for the invention of the Raptor Shield.
William Caruso invented the shield after a Red Tail Hawk attacked his nine-pound Silky Terrier, Daisy. Daisy did survive the attack and with much time and research, he designed the shield using Polycarbonate, a material typically used in bulletproof windows. The bird's talons cannot puncture your dog's skin, thereby preventing birds of prey from flying away with your dog.
Once the Raptor Shield arrived, I used the provided attachments to make it fit perfectly to Honey. She wasn't sure about this product when I first placed it on her. She looked confused and wouldn't move. I had a good laugh about this and after a treat or two and play time in the backyard, she was running around like her normal energetic self and playing chase with her furry brothers.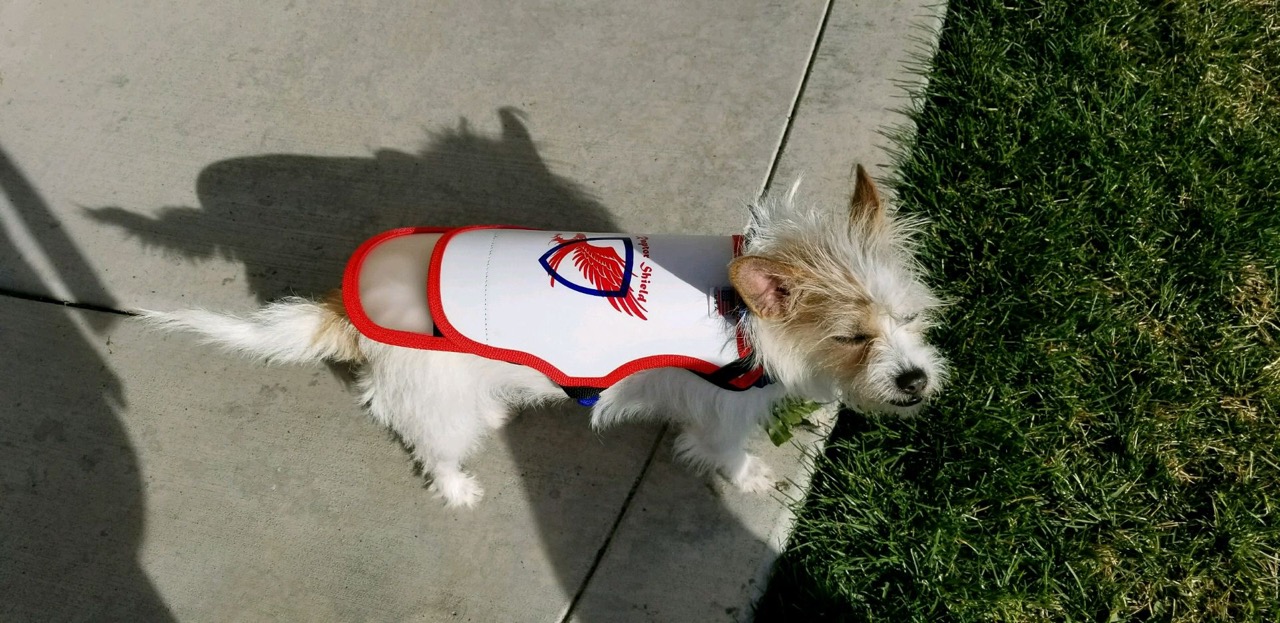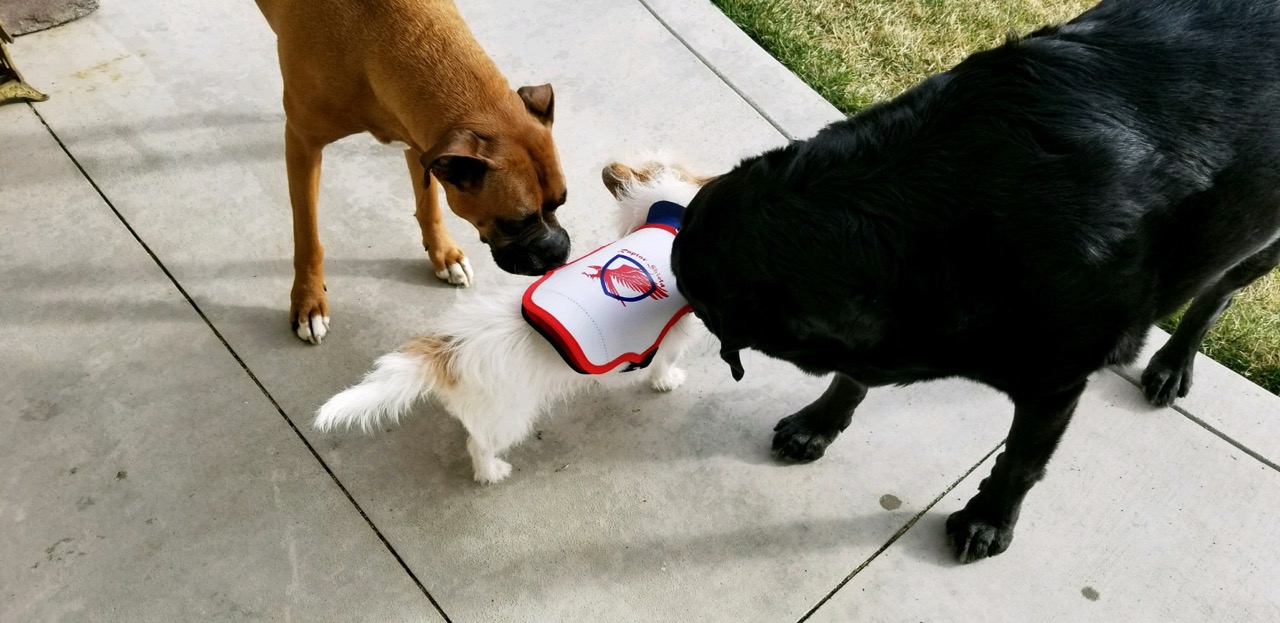 Thank you Raptor Shield for inventing this life saving product and bringing me peace of mind. I can now enjoy life again on the river while watching Honey playing safely.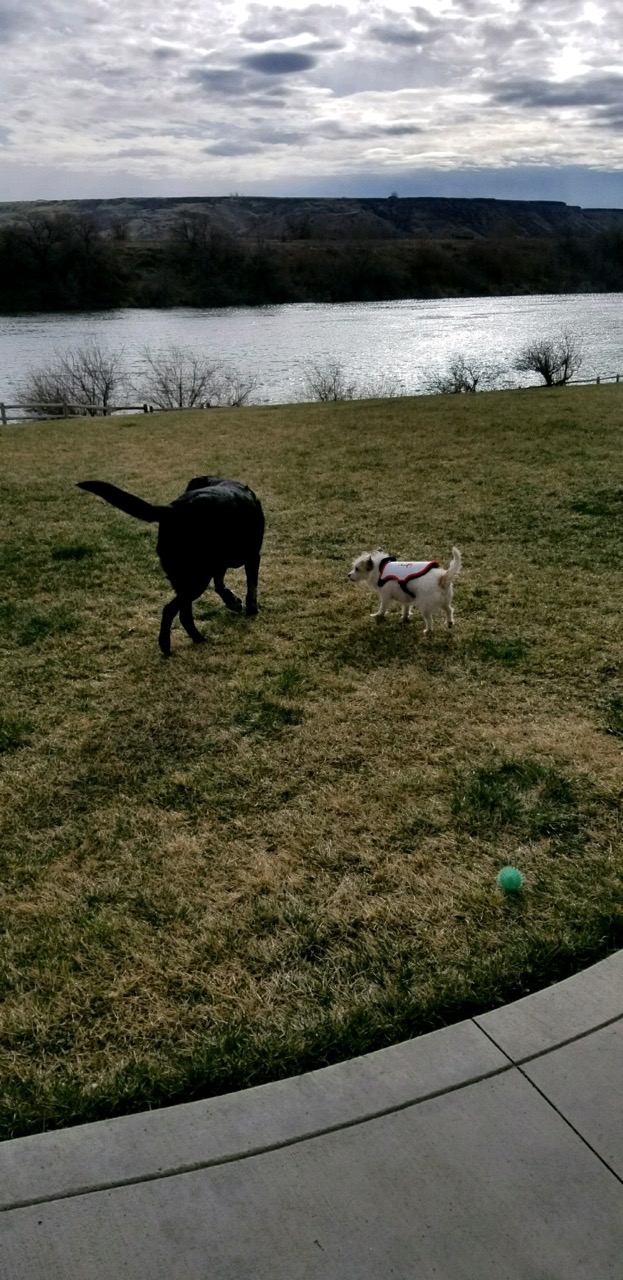 ABOUT RAPTOR SHIELD
Designed to be comfortable for everyday use, the lightweight jacket is cool in the summer and warm in the winter and comes in sizes to fit dogs from two to 22-pounds.
Note: author provided product for review.
Related blog posts