Ringing in the New Year with a Focus on Fit and Fabulous FIDO
December 18, 2017 • Health & Wellness • Product Reviews
Tis' the season to be jolly AND to celebrate the past year while putting our best PAW forward as we get ready to bark in the new year!
Pet parents know that keeping FIDO happy and healthy also brings joy and happiness to the entire family. Whether we have had a great day or a crazy, stressful day, they greet us at the door with never ending love and devotion – the best gift we can give back to them is keep them healthy, fit and full of energy with exercise, lots of love, and a nutritional diet.
A good healthy food option? We love that our friends at Petcurean offer many different healthy and delicious recipes because every pet is different. They are experts in crafting recipes designed to meet the needs of dogs *and cats) of all different shapes, sizes, backgrounds and ages. If your FIDO needs the quick energy that comes from eating whole grains, they have a whole grain recipe they are sure to love. If your dog does better with a grain-free recipe, they have got those, too. High protein, moderate protein, limited ingredients, life-stages, different kibble shapes and sizes; they offer options for all tastes and dietary considerations.
A FIDO favorite? NOW FRESH™ Kibble and NEW super yummy stews (we just did a tasty test drive review last month – check out the video below too) – It's no surprise that dogs and cats love the freshness of NOW. It's so fresh, it's like eating off the kitchen counter (down, girl). Packed full of nutritious ingredients like 100% market-fresh meat or fish. 100% fresh omega 3 & 6 oils from coconuts and canola. - 0% grains, gluten, wheat, beef, chicken, corn or soy AND 0% rendered meats, by-products, added growth hormones or artificial preservatives- FIDO likes that! (Puppy, and Adult recipes are also available)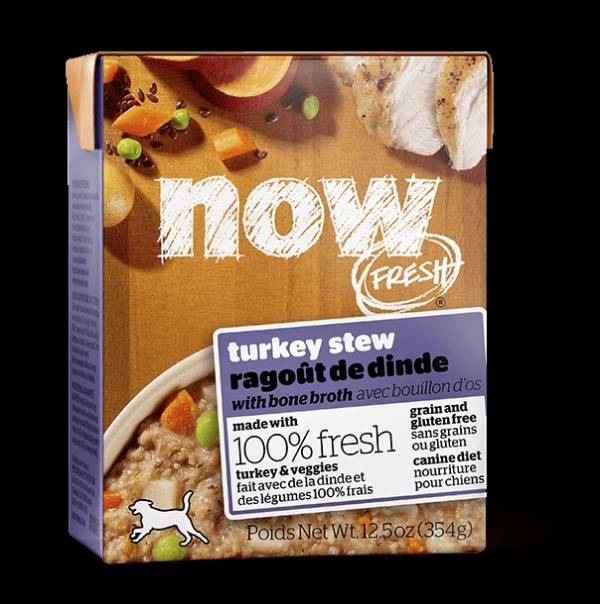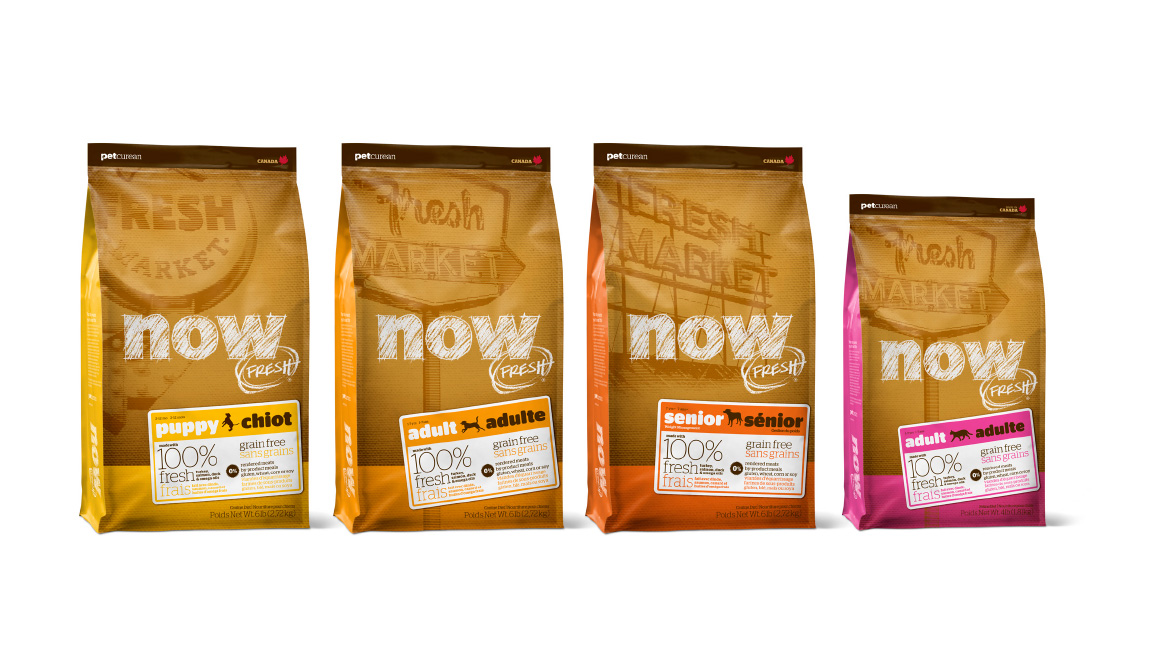 We also love the Petcurean guarantee - It doesn't happen very often, but if your pet refuses to eat one of their foods or has a physical issue with a Petcurean recipe, just return the bag to the local pet specialty store where it was purchased (with your receipt). You will receive a full refund, or an exchange for another Petcurean product.
ALL their yummy recipes are "created to put more life in to your pet" - We couldn't think of a better sentiment and focus for FIDO for the new year. Visit their website for information about all their wonderful products!
Happy Holidays & Paws Up to making things GREAT for FIDO in 2018!
Fido Friendly is proud to be a Petcurean Blogger Advocate. Petcurean provides products for our review and promotion
Related blog posts