Spotlite LED Makeup Mirror - Calling on Pet Moms On The Go!
May 10, 2018 • Travel • Trends • Product Reviews
You love to travel –we know you do! And looking your best when out and about with FIDO is as important as finding the perfect color or coat for your pup; and this super versatile makeup mirror is the perfect travel accessory for pet moms!
Look your best with this makeup mirror with lights that create a natural daylight experience to give you a truer and brighter reflection. Rechargeable and portable, the LED-lighted mirror can be rotated 360-degrees to get the perfect angle, and there are two magnetic magnifiers that help you see all the details.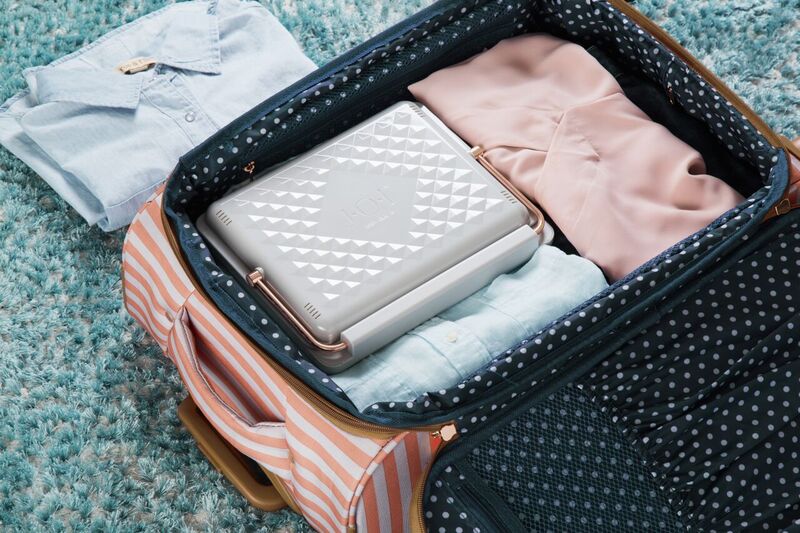 FEATURES:
Includes neoprene case, two removable magnetic mirrors with 5x and 10x magnification, one microfiber cleaning cloth, one USB charging cord, USB charging plug is not included
Ultra-bright natural daylight that is up to 10 times brighter than other makeup mirrors
Premium LED lights never need to be replaced
Removable magnification mirrors great for close-up work like tweezing or fixing lashes
Convenient and portable cordless operation
Lithium battery is rechargeable by USB cable and lasts several hours between charges, features a low battery sensor and alert
The 360 degree rotation allows for adjusting the mirror tilt and viewing angle
Features a touch-sensitive dimmable switch and built-in tray for magnifying mirrors or makeup storage
Folding laptop design is compact and travel-friendly
Touch-sensitive light is dimmable and has an auto-sensor on/off switch
Non-degrading light maintains maximum brightness even with low battery
Please note: USB charging plug is not included
MSRP $100
Available at www.thegrommet.com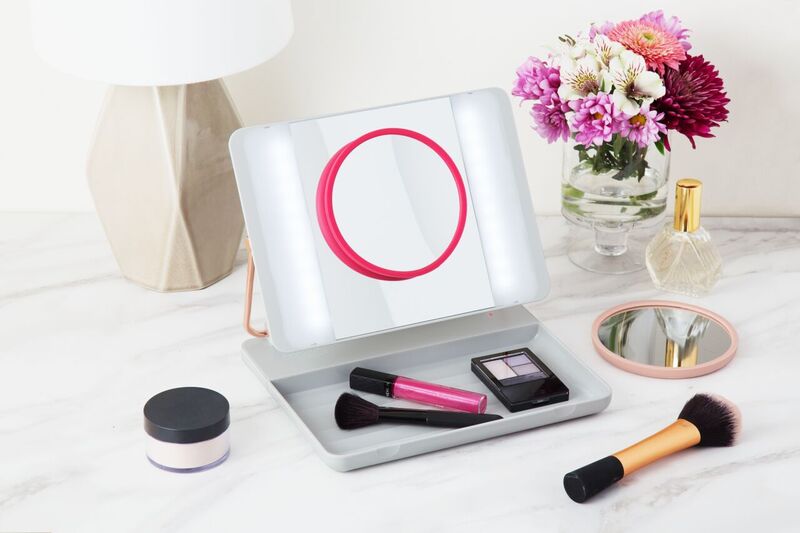 Product provided to Fido Friendly for review
Related blog posts