The Westin Mission Hills, Great Palm Springs - Celebrates the 100th Dog Adopted
February 19, 2018 • Trends • Rescue
The world is going to the dogs at the Westin Mission Hills Golf Resort & Spa as the hotel celebrates the 100th dog adopted through its one-of-a-kind doggie adoption program.
For nearly three years the Palm Springs hotel has partnered with Animal Samaritans to feature one pup at a time in the pet-friendly hotel's lobby. Housed in an elaborate doghouse (which is a replica of the hotel!) the dogs are front and center as guests are welcomed on property. Lady, lucky pup number 100, was adopted by Miguel and Sandra Melendez of Pomona, CA.
"Philanthropy is part of our hotel's mission and this program is one of the most satisfying and fun ways we are able to give back", said Tom Scaramellino, General Manager of the Westin Mission Hills and doggie daddy to Wyatt, the 96th dog adopted at the hotel.
While a dog might seem an unlikely souvenir, visitors throughout the country and Canada have adopted pooches.
Dog #42, Pom Pom Charlie, a 10-year-old Pomeranian, fortune changed when fashion blogger Lara Eurdolian fell in love with him on a trip. The pup went from being in a shelter to living it up in the Big Apple and starring in his own Instagram feed. For his one year anniversary of adoption, Eurdolian made this video.
"I had no plans to adopt or own a pet at the time we arrived at the Westin. I'm grateful everyday for my best friend. Rescuing Charlie was the best decision of my life," said Lara Eurdolian.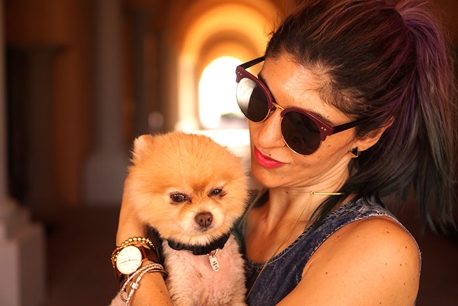 Lucy and Roxy (#81 and #82) arrived at Animal Samaritans bonded from being together in the same household. Sadly, the shelter had no luck adopting them together. Lucy came to the Westin first, and was immediately scooped up by Ronen Hazarkika and Mary Bartikiewicz of Ladera Ranch, CA. When the couple heard the story, they met Roxy the next day, and took her too.
When Petal (#71) arrived at Animal Samaritans after being rescued from the side of the road, her hair was so matted workers couldn't tell if she was a girl or boy. After a puppy makeover she made her debut at the Westin and was adopted by Laura Harker of La Quinta, CA.
"The Westin Mission Hills Resort and Spa has been a blessing for our homeless shelter dogs. The partnership works because the staff understands that pets are family, and they are committed to providing the necessary time to feed, water, walk and socialize the dogs we entrust to them," said Tom Snyder, CEO of Animal Samaritans.
Whether you adopt a Westin dog, or come to the hotel with your own furry friend, the hotel rolls out the doggie red carpet with a special Patio Pooch Menu offered at the hotel restaurant's patio (or in-room) and a Heavenly™ Dog Beds so Fifi and Fido are as comfortable as their human.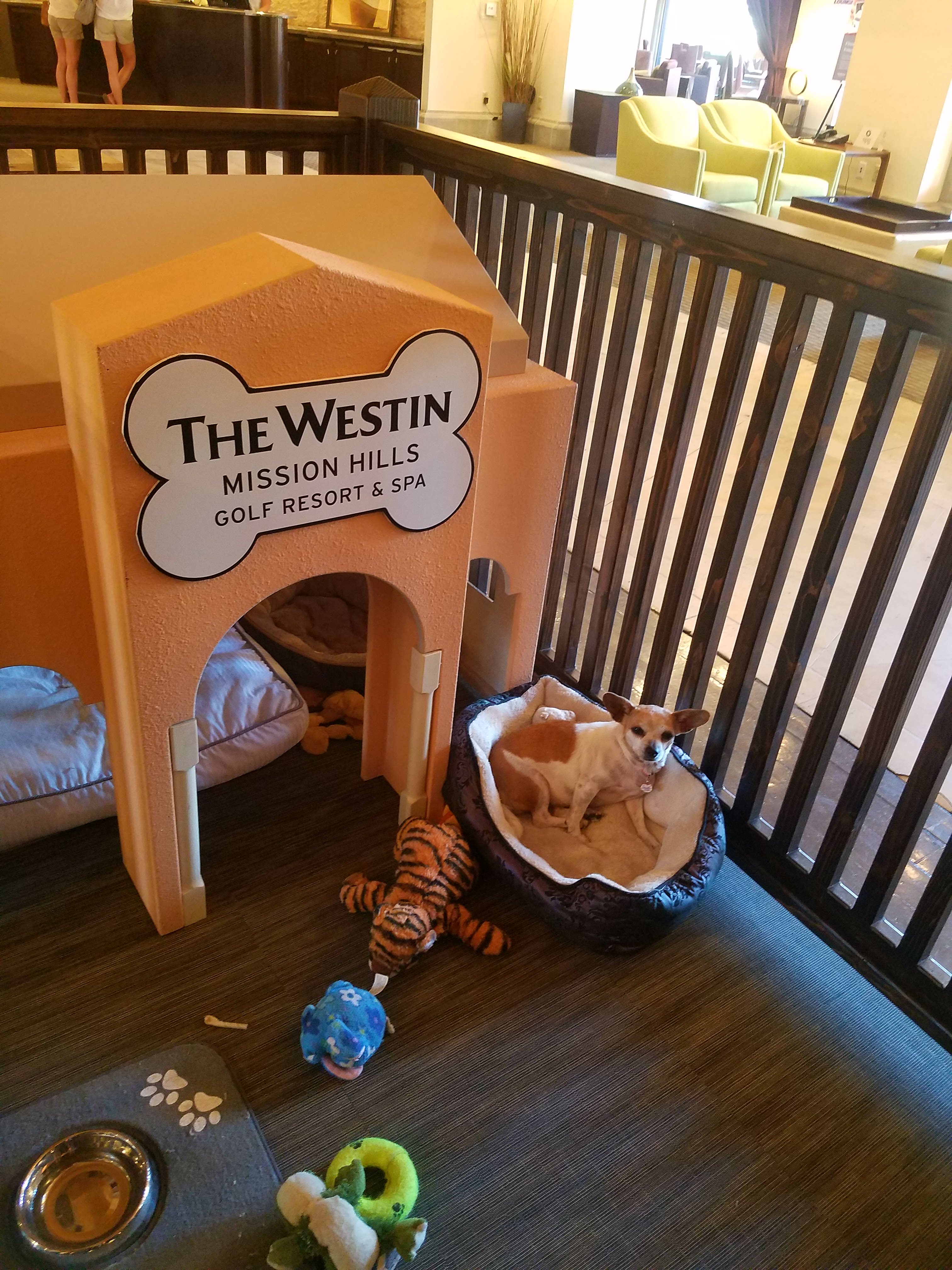 About The Westin Mission Hills Golf Resort & Spa
The Westin Mission Hills Golf Resort & Spa is a 512 room, AAA four-diamond resort nestled in the heart of the Palm Springs Valley. Spread out over 365-acres, the resort offers spacious guest rooms and suites, over 65,000 square feet of meeting space, two championship golf courses, an intimate spa, seven lighted tennis courts, three pools, a 75-foot waterslide and multiple dining options to include the signature Italian restaurant, Pinzimini. For more information, please visit www.westinmissionhills.com
Related blog posts