A new season brings new reasons for a getaway to the Wyndham Orlando Resort International Drive
December 05, 2018 • Travel • by Guest Writer
Late fall and winter are the perfect times to relax and get away—and no pup knows that better than pawsome doggie blogger Hamilton Barkley of Hami in Miami.
In fact, Hamilton is returning with his humans on another amazing trip to Orlando. Last year, while his people visited the local theme parks, Hamilton enjoyed his very own vacation. And according to him, the Wyndham makes it easy for other doggies to do the same.
The Wyndham Orlando Resort International Drive offers spacious, pet-friendly rooms and Hamilton cannot wait to rest his head on those pillow top mattresses and BeWell bedding again. He has spent over a year with the memory of those comfy beds: "It was like sleeping in a cloud of coziness," Hamilton said.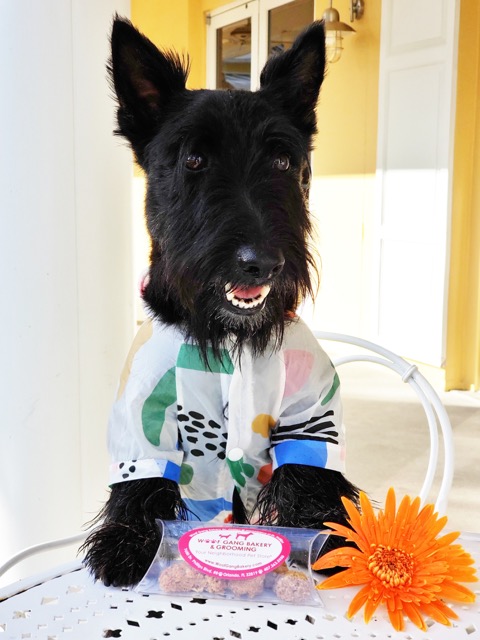 Hamilton is especially excited for this visit as the cooler fall weather allows for even more time outdoors enjoying The Wyndham Orlando Resort's walkable neighborhood. There are so many exciting sights and sounds nearby, as well as many pet-friendly restaurants with outdoor patios! Any pup will enjoy easy access to ICON Orlando 360. Being located right next door, you are never more than a stick throws away from something amazingly fun to do!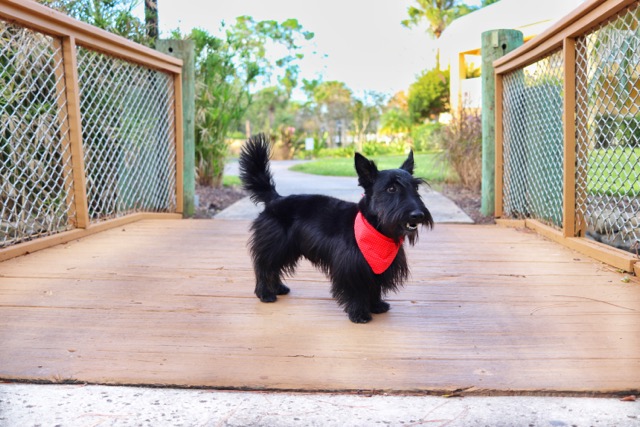 Of course, no Florida vacation would be complete without some pool time! The lush tropical landscaping, romantic lagoons right outside the door and walkable path around the perimeter of the resort are just a few of the daydream worthy moments from his last stay. Nicer weather equals more time for pups to roam the 22-acre property Hamilton said.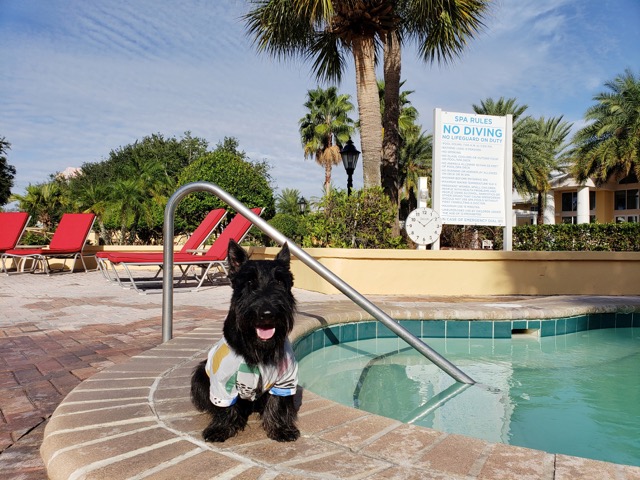 The rooms also feature all the upscale touches humans and dogs alike will enjoy.
"It had everything a sophisticated pup like me could need. Free WiFi? Gotta have it! 40-inch flat screen TV to watch Animal Planet on? Check!" Hamilton said. "Plus, a sliding glass door for quick access to the gardens and grounds… a super duper plus for my bathroom breaks."
Hamilton said. "If your humans are thinking about visiting Orlando, and they are taking you (they better be taking you because vacations without dogs are not vacations) then the Wyndham Orlando Resort is the place to go!"
Stay tuned for details on Hamilton's latest visit at www.HamiinMiami.com or on Instagram @HamiltonBarkley, and book your pet-friendly getaway today at https://www.wyndhamorlandoresort.com.
Related blog posts