FIDO Friendly Blog
FIDO Friendly magazine is proud to announce winning Best Dog Blog of the year 2011 as awarded by Dogtime Media. This is a huge honor for FIDO Friendly, bestowed by the largest vertical media community focused on pet owners.
March 09, 2017 • Trends • At Home • Product Reviews • Rescue • Most Popular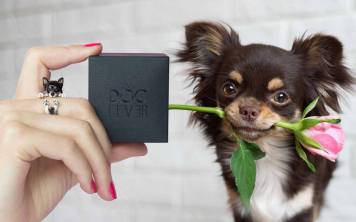 A relationship of deep affection, loyalty, companionship and unconditional love is perfectly reflected in Dog Fever Jewelry.
Dog Fever is an exciting and unique collection of jewelry dedicated to man's best friend. With over 50 breeds available, Dog Fever Jewelry is the ultimate fashion accessory for dog lovers!
From Beagles to Boxers, Dachshunds to Dalmatians, Labradors to Spaniels simply...
Related Blog Posts
Recent Blog Posts
June 26, 2017 • Travel • Product Reviews

It's time for summer fun with FIDO! Whether you're gearing up for a weekend trip or two or a full vacation week (or two!), it's time to get your packing list in order … and that includes FIDO.

This handy checklist for packing up your pooch will help make sure everyone enjoys the trip:

A copy of their recent shots and your vet's contact information

Research the closest vet clinic to where you...