FIDO Friendly Blog
FIDO Friendly magazine is proud to announce winning Best Dog Blog of the year 2011 as awarded by Dogtime Media. This is a huge honor for FIDO Friendly, bestowed by the largest vertical media community focused on pet owners.
March 09, 2017 • Trends • At Home • Product Reviews • Rescue • Most Popular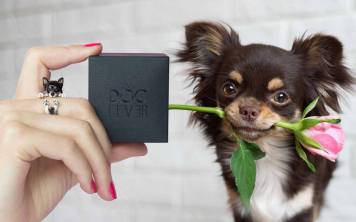 A relationship of deep affection, loyalty, companionship and unconditional love is perfectly reflected in Dog Fever Jewelry.
Dog Fever is an exciting and unique collection of jewelry dedicated to man's best friend. With over 50 breeds available, Dog Fever Jewelry is the ultimate fashion accessory for dog lovers!
From Beagles to Boxers, Dachshunds to Dalmatians, Labradors to Spaniels simply...
Related Blog Posts
Recent Blog Posts
April 28, 2017 • At Home • Rescue

With more than seven million companion animals entering U.S. animal shelters each year, Chem-Dry has partnered with Best Friends Animal Society in an effort to encourage pet adoption. Chem-Dry, the world's leading carpet and upholstery cleaning company, and its franchise owners across the country will be helping to raise funds toward the company's goal of donating $25,000 to Best Friends. Efforts...