FIDO Friendly Blog
FIDO Friendly magazine is proud to announce winning Best Dog Blog of the year 2011 as awarded by Dogtime Media. This is a huge honor for FIDO Friendly, bestowed by the largest vertical media community focused on pet owners.
October 14, 2015 • Product Reviews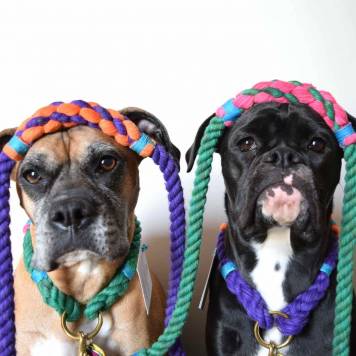 Ever tired of your regular synthetically made collar & leash? Are you looking for an alternative to your dull dog accessories? What about those of you who have dogs with sensitive coats and whose collars rub ferociously against their skins? How do accessories that are handcrafted, custom made, lightweight, flexible, soft on the hands and coat, resistant, 100% ecological, biodegradable,...
Related Blog Posts
Recent Blog Posts
November 23, 2015 • Health & Wellness

Tis' the season to remember what we are thankful for, and we know that at the top of your list, is your best furry buddy. Our precious FIDOs reward us with their unconditional love and we want to keep them healthy and happy with every wiggle and wag. Here are 3 things FIDO shared with us, (we speak "bark"), that they are thankful for.

Lots of exercise and dog walks in the park – We love to...