FIDO Friendly Blog
FIDO Friendly magazine is proud to announce winning Best Dog Blog of the year 2011 as awarded by Dogtime Media. This is a huge honor for FIDO Friendly, bestowed by the largest vertical media community focused on pet owners.
February 25, 2015 • Health & Wellness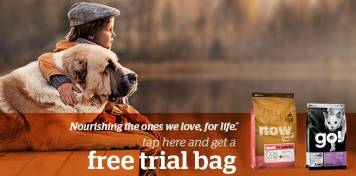 When FIDO heard that our friends at Petcurean were serving up four new NOW FRESH™ recipes, we were barking in circles! We are big fans of this great pet food that is made with 100% market-fresh meat and fresh omega oils from coconuts and canola. It's so fresh, it's like eating off the kitchen counter (down, girl). NOW FRESH™ is packed full of nutritious ingredients and has zero grains, zero...
Related Blog Posts
Recent Blog Posts
May 27, 2015 • Product Reviews • by FIDO Friendly

FIDO was excited to receive a pair of Icebug Running shoes with RB9X and we knew the perfect person to test them out was our Social Media gal Ali and Dewey, her Australian Shepherd Rescue. Here is their review.

Dewey and I are live on the East Coast (with it's crazy weather) and we are daily fans of running in our local park. Icebug, which features shoes specifically created for running on...