FIDO Friendly Blog
FIDO Friendly magazine is proud to announce winning Best Dog Blog of the year 2011 as awarded by Dogtime Media. This is a huge honor for FIDO Friendly, bestowed by the largest vertical media community focused on pet owners.
January 12, 2016 • Trends • At Home • Health & Wellness • Rescue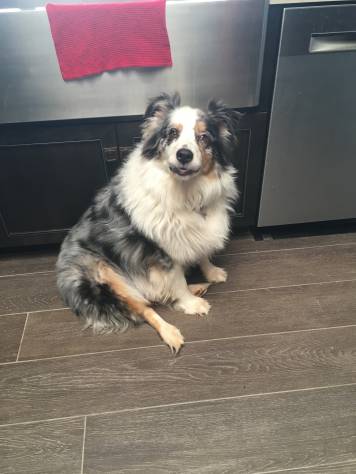 Sarah & Brian Surritt from Vista, California, submitted this winning essay for their dog Nick who will be part of the weight loss study in our From Fido FAT to Fido FABULOUS challenge.
Meet Nick. He is 82.6 lbs of love and should be closer to 60. He's 6 weeks new to our family- rescued from Rancho Coastal Humane Society in Encinitas where Sarah volunteers. We assume he came from a home where he...
Related Blog Posts
Recent Blog Posts
February 11, 2016 • Travel • Trends • by Susan Sims

FIDO Friendly is thrilled to announce a new writer joining our team for the upcoming Spring issue! Maria Himmich is a travel blogger from France who explores the world with her dog, Shark and blogs about it on her website thetropicaldog.com. After visiting Mauritius, France, Morocco and Greece, Maria and her dog are now in Colombia.

Maria's first column about how it all started will appear in...