FIDO Friendly Blog
FIDO Friendly magazine is proud to announce winning Best Dog Blog of the year 2011 as awarded by Dogtime Media. This is a huge honor for FIDO Friendly, bestowed by the largest vertical media community focused on pet owners.
June 22, 2016 • Health & Wellness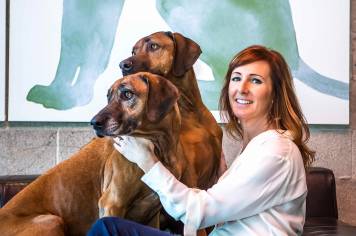 At The Honest Kitchen, we're jolly lucky, because every day is Bring Your Dog to Work Day! We have a pack of about 15 dogs who join us at the office most days. They can be found lounging on their big, squishy dog beds, climbing onto desks or people's laps for a mid-email snuggle and occasionally skulking into the kitchen to help themselves to an unattended donut.
For anyone considering to take...
Related Blog Posts
Recent Blog Posts
July 14, 2016 • At Home • Health & Wellness • Rescue

The week of August 7-14 is the seventh National Feeding Pets of the Homeless Give a Dog a Bone week. The national organization, Pets of the Homeless asks the public to locate a donation site in their community by visiting petsofthehomeless.org. Donations of pet food should be taken to one of the identified, local sites.

Homelessness is still an issue in many cities even as the economy...