FIDO Friendly Blog
FIDO Friendly magazine is proud to announce winning Best Dog Blog of the year 2011 as awarded by Dogtime Media. This is a huge honor for FIDO Friendly, bestowed by the largest vertical media community focused on pet owners.
July 31, 2015 • Travel • Trends • Rescue • Most Popular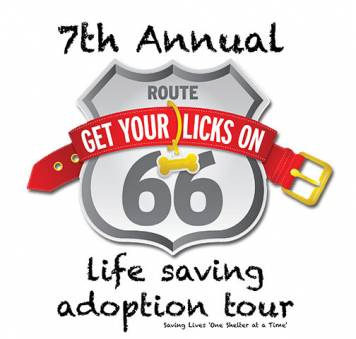 FIDO Friendly's 7th annual month long pet adoption tour: Get Your Licks on Route 66® starts September 11, 2015 in Riverside, California.
It's that time of year again where FIDO Friendly travels down the Mother Road, stopping at shelters along the way to support adoption events.
Community Sponsors Zeus Dog Toys, Petcurean, DERMagic, Blue Dog Bakery and Media Sponsor Animal Radio along with...
Related Blog Posts
Recent Blog Posts
August 24, 2015 • Travel • Most Popular

If you're looking for a vacation that your dog will enjoy every bit as much as you do, Canine Camp Getaway of NY might be the perfect bucket list getaway for both of you!

Held twice a year in scenic (or, if you're a dog, scent-ic) Lake George, New York, set against the stunning backdrop of the Adirondack Mountains, Canine Camp Getaway offers a wealth of activities you can enjoy with your...