FIDO Friendly Blog
FIDO Friendly magazine is proud to announce winning Best Dog Blog of the year 2011 as awarded by Dogtime Media. This is a huge honor for FIDO Friendly, bestowed by the largest vertical media community focused on pet owners.
July 31, 2015 • Travel • Trends • Rescue • Most Popular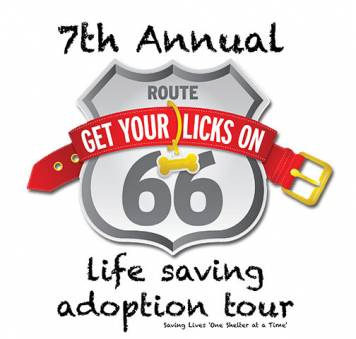 FIDO Friendly's 7th annual month long pet adoption tour: Get Your Licks on Route 66® starts September 11, 2015 in Riverside, California.
It's that time of year again where FIDO Friendly travels down the Mother Road, stopping at shelters along the way to support adoption events.
Advocate Sponsor Shelby: A Magical Holiday Tail Coming Soon to DVD and Digital HD, Community Sponsors Zeus Dog Toys...

Related Blog Posts
Recent Blog Posts
October 05, 2015 • Product Reviews

America's leading manufacturer of pet beds and the world's leader in fabric protection technology have teamed together to bring you QuietTime® Defender Series pet beds with Teflon® fabric protector.

Fabrics treated with Teflon® branded repellent fight off dry soil, pet dander, and coat oils, and they fend off nasty, unpredictable spills, splashes, and "accidents," allowing liquids to bead up and...