FIDO Friendly Blog
FIDO Friendly magazine is proud to announce winning Best Dog Blog of the year 2011 as awarded by Dogtime Media. This is a huge honor for FIDO Friendly, bestowed by the largest vertical media community focused on pet owners.
August 26, 2016 • Travel • Rescue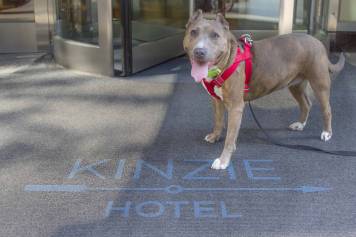 Boutique Hotel's "Chicago Starts Here" Philosophy Drives Unique New Pet Offerings, with 
Chicago 5 Star Chef-Crafted Doggie Dining Menu, Chicago Landmark Doggie Photography, Chicago Rescue Shelter Support and More!
The Kinzie Hotel's Chicago Starts Here mantra is underscored in a new overnight package for guests with pets called Pamper Your Pooch, launching today, Friday, August 26 – National...
Related Blog Posts
Recent Blog Posts
August 29, 2016 • Product Reviews

Road trips are great fun and for many families these trips will include their faithful companion Fido. Dogs are great fun to have along for the trip, but they can be a little rough on expensive car and SUV interiors. Solvit Products is all about bringing everyone along and offers a full line of protective seat and cargo area covers including the new Premium Seat Covers that look great and offer...