FIDO Friendly Blog
FIDO Friendly magazine is proud to announce winning Best Dog Blog of the year 2011 as awarded by Dogtime Media. This is a huge honor for FIDO Friendly, bestowed by the largest vertical media community focused on pet owners.
February 25, 2015 • Health & Wellness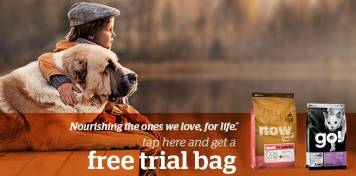 When FIDO heard that our friends at Petcurean were serving up four new NOW FRESH™ recipes, we were barking in circles! We are big fans of this great pet food that is made with 100% market-fresh meat and fresh omega oils from coconuts and canola. It's so fresh, it's like eating off the kitchen counter (down, girl). NOW FRESH™ is packed full of nutritious ingredients and has zero grains, zero...
Related Blog Posts
Recent Blog Posts
April 23, 2015 • Trends

This week's Subscriber Spotlight features Janice Trzeciak and her FIDO Beauty.

Beauty's story starts on facebook. One of my friends shared a pic of a pit bull that was on death row at NYAC&C. Something in those eyes just got to me. Having 5 pitbulls already I wasn't sure about taking another in. Once I expressed interest in her though, it was almost a done deal.

The only problem was that we...