FIDO Friendly Blog
FIDO Friendly magazine is proud to announce winning Best Dog Blog of the year 2011 as awarded by Dogtime Media. This is a huge honor for FIDO Friendly, bestowed by the largest vertical media community focused on pet owners.
December 01, 2016 • Travel • Trends • At Home • Health & Wellness • Product Reviews • Rescue • Most Popular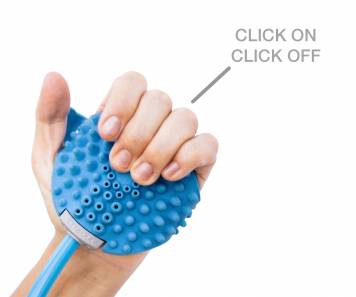 The Aquapaw Bathing Tool is designed for dogs that are hard to control or get anxious during bath time. It's a combination sprayer-scrubber that straps to your palm and is turned on and off by making a fist.
Because it also works great with dogs that are timid and may have never been bathed before, they're working with local shelters to help prep pups for adoption.
Their product is...
Related Blog Posts
Recent Blog Posts
December 06, 2016 • Product Reviews

The Good Dog Company based in Hendersonville, NC designs and manufactures durable, earth-friendly pet products. Yes, we are handcrafted in USA!

All of our products are made from 55% Hemp and 45% Certified Organic Cotton.

The hemp fabric (corduroy or canvas) is antibacterial, antimicrobial, and antifungal. It is good for those dogs with allergies and does not retain an odor.

Our collars...