FIDO Friendly Blog
FIDO Friendly magazine is proud to announce winning Best Dog Blog of the year 2011 as awarded by Dogtime Media. This is a huge honor for FIDO Friendly, bestowed by the largest vertical media community focused on pet owners.
March 09, 2017 • Trends • At Home • Product Reviews • Rescue • Most Popular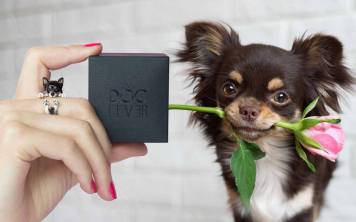 A relationship of deep affection, loyalty, companionship and unconditional love is perfectly reflected in Dog Fever Jewelry.
Dog Fever is an exciting and unique collection of jewelry dedicated to man's best friend. With over 50 breeds available, Dog Fever Jewelry is the ultimate fashion accessory for dog lovers!
From Beagles to Boxers, Dachshunds to Dalmatians, Labradors to Spaniels simply...
Related Blog Posts
Recent Blog Posts
May 24, 2017 • Health & Wellness • Product Reviews

Summer is (almost!) here and FIDO is ready to romp and run and enjoy being outside! Whether your FIDO loves to play fetch with their ball, swim in the waves or run up and down the beach with you, keeping them fit (and their energy level up) is key to their summer fun. Exercise and good nutrition always go hand in hand and FIDO's friends at Petcurean focus on and pride themselves on providing a...